Our international students are valued members of our Vancouver Island University community and we honour your contributions to the VIU family. We recognize the COVID-19 pandemic has created unique challenges for you. We are here to support our current and future students during the global pandemic.
Lethy Makwenge
As a French, Swahili and Lingala speaker, Lethy didn't feel confident to speak English when she first arrived at VIU. While studying ESL, she was master of ceremonies at the ESL grad celebration. She also volunteered with Peer Helpers and Cultural Connections. Lethy cherishes the amazing relationships she built and friends she made while volunteering. "I was touched by the peer helpers who welcomed me when I arrived at VIU. So I wanted to help new students to feel the same way".
- Lethy Makwenge, Democratic Republic of Congo, Peer Helper, Student Activity Leader
More Student Stories
Programs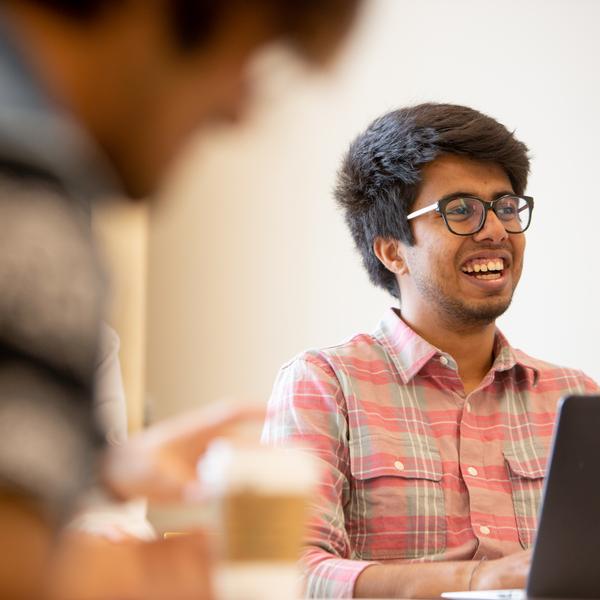 University Programs
Explore the options available at VIU for undergraduate and graduate certificates, diplomas, and degrees.
English Language Programs
Study English at a university recognized for teaching excellence. Complete your ESL with direct entry to university. 
Resources for International Students
Student Life & Activities
At VIU, we know that students participating in extracurricular activities experience a more fulfilling university life. We encourage you to start out the year right, and join events, events or student life programs that interest you! 
Contact Us
International Recruitment
Interested in studying at VIU?
Connect with a recruiter!
International Education
Contact us with general inquiries about advising, admissions and more.